Our Pastor and First Lady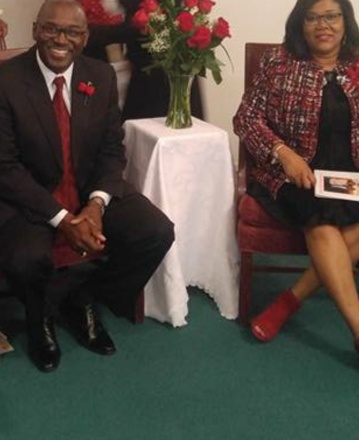 Our goal was to put information on the site that first would be helpful and then to provide a glance at what we are striving to do at St. Peter. We have great members and God has truly blessed us in more ways than we can count. We truly want to be a light that shines in a dark world. We strive to do that through Ministry that is not complicated but is scripturally based and spirit filled. So thanks for taking a glance and we pray that our Lord and Savior will keep you and strengthen you and help you along this journey that we call life.
Thanks again and Be Blessed!
Pastor Billy Burris